Complete Wheels
A set of high quality wheels is a sure fire way to take your shredding to the next level. The delicate composition of top notch Spokes, Nipples, Rim Strips, Rims and Hubs is a fine art and luckily here at LUXBMX we stock a huge range of leading brands who know how to do it right. While you are drooling in here you may as well live a little and splash on some Tubes and Tyres to spice up your life.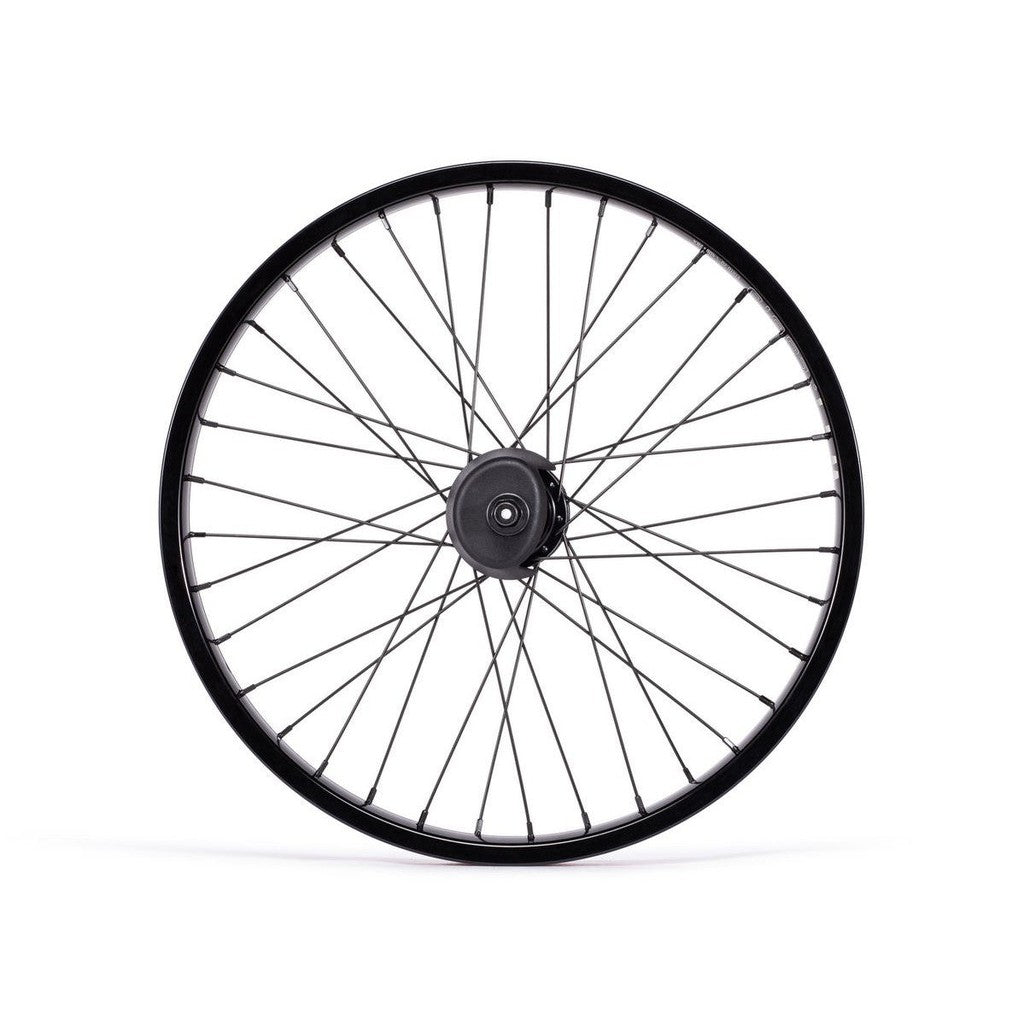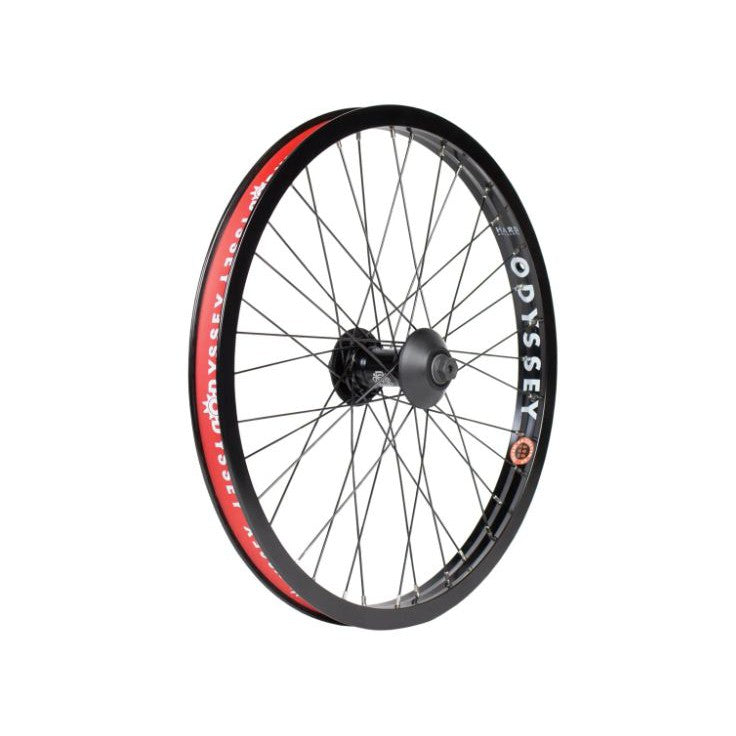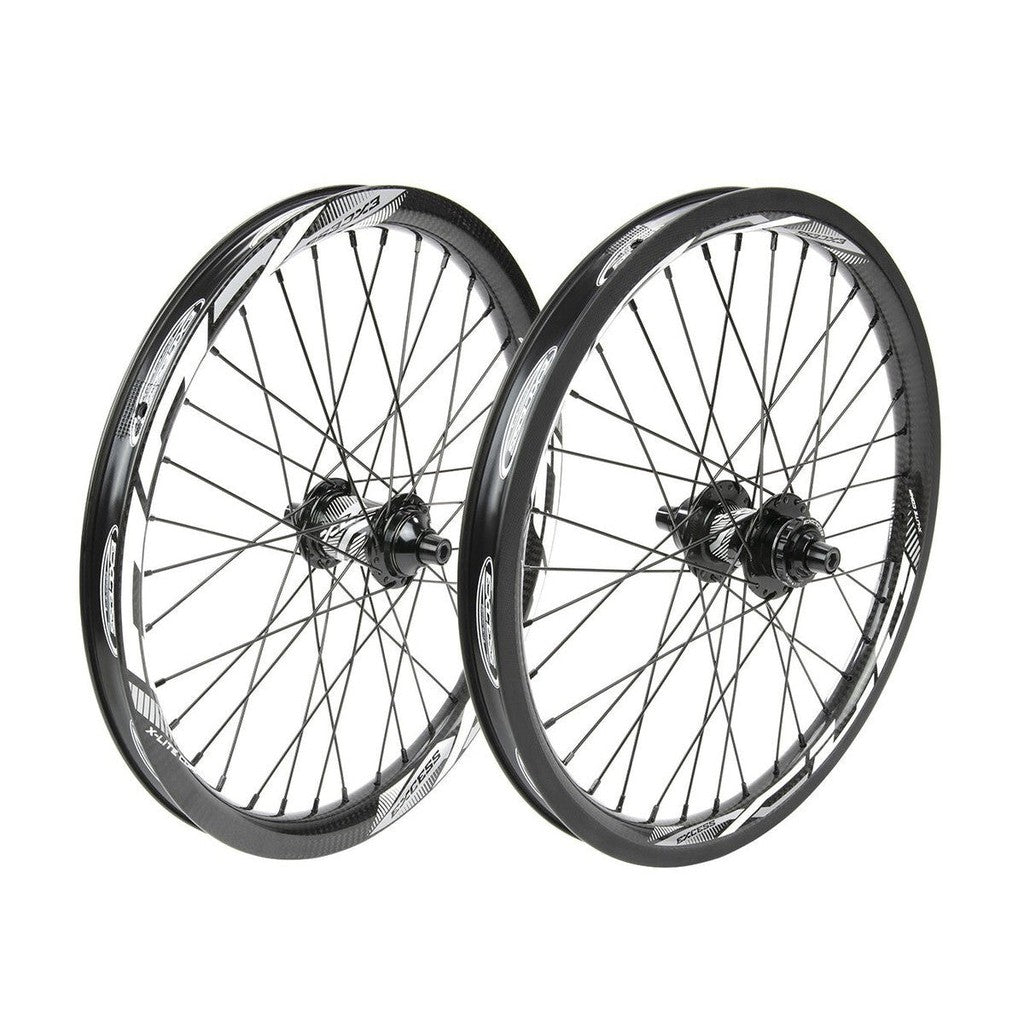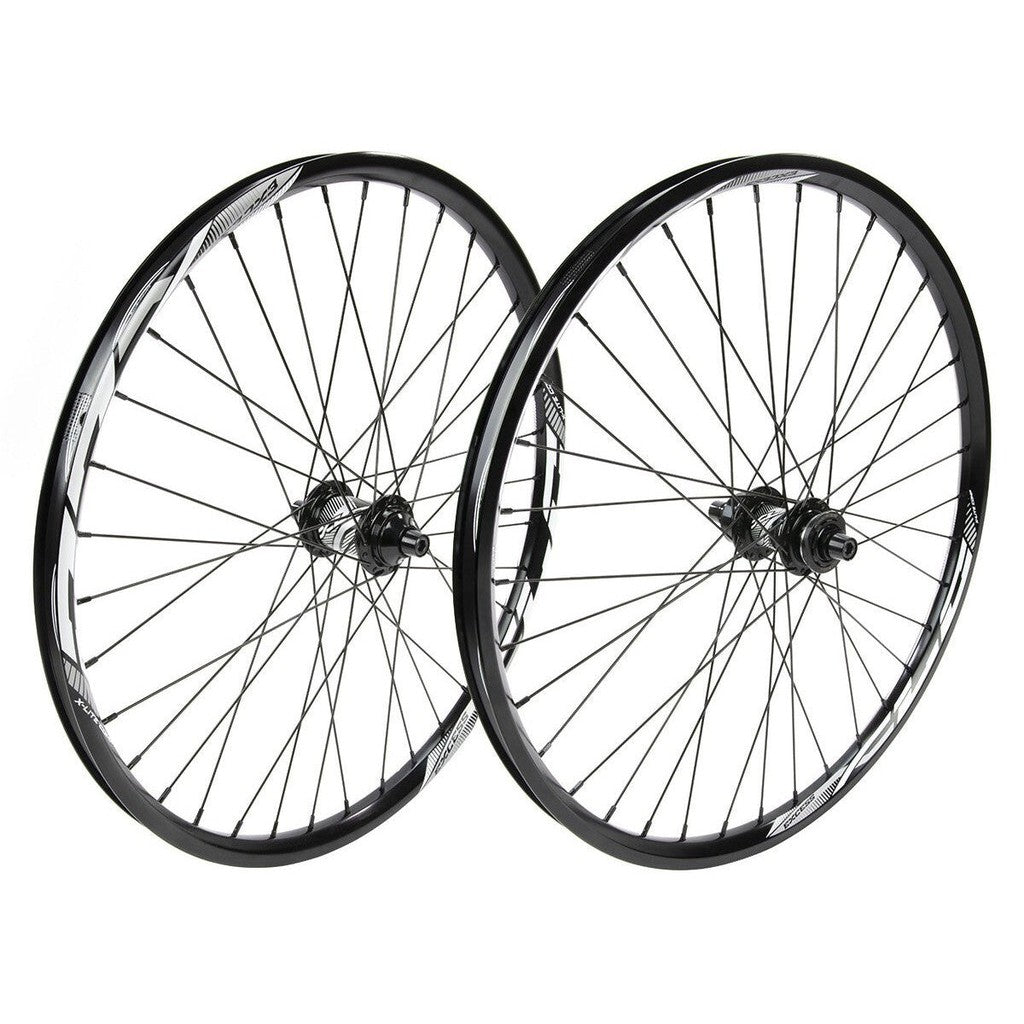 Toughness: BMX riding is a super rough sport, so the wheel needs to be able to handle the beatin' and bangin' on the dirt jumps, streets and skateparks. In most cases, the big brands like Odyssey, Eclat, Federal, etc are producing some of the strongest wheels in the game. 
Weight: The bike is going to feel a heck of a lot nicer with a set of lightweight wheels on there, making tailwhips and barspins rip around with ease. Alternatively, if you are looking for a BMX street riding workhorse that will take all the beatings you can lash out and will stick to it's line, maybe a heavier/stronger wheel is more for you.
The Rim: The rim material and build affects the wheel's strength and weight. BMX Rims are either welded or pinned- with welded being the stronger of the two. They come in a variety of widths and depths, but a good rule of thumb is to opt for a popular rim/brand as this is most likely what most riders trust.
Hubs: The hub connects the wheel to the bike and gives you a smooth and efficient ride. You want a strong and trustworthy BMX hubba for a good BMX wheel. Whether you choose a BMX Freecoaster or a BMX Cassette Hub, choosing a quality brand with strong internals will make a massive difference to your shredding. If you are unsure as to what direction you want to go with your hubs - Contact Us!
Spokes- Most BMX freestyle wheels nowadays use a 36 spoke design with either a 3 cross or 4 cross spoke pattern. Spokes can sometimes be double butted to save weight and increase strength. Check the specs tab on the wheels for a rundown of what spokes are used. 
So, in a nutshell, a good BMX wheel should be strong, lightweight, and tough, with a reliable hub. The big brands tend to do it best, but if you have any questions at all just drop us a line or shoot us an email.