Race Frames
The start, and the heart, of your brand new BMX race bike build begins with a new BMX race frame. Trust Australia's largest BMX store to stock the widest choice of BMX race frames from the smallest Minis, through all the youth sizes and up into the Pro Frames. Plus the big boy cruiser category, we haven't forgotten about you!
Material of choice these days is increasingly Carbon Fibre for aftermarket BMX race frames, renown for its properties of being lightweight, yet strong and stiff in the places that you need it like around the bottom bracket, carbon fibre isn't just an exotic choice as a frame material, it's definitely a performance choice.
Looking for an aluminium BMX race frame? We have you covered still with a plenty of aluminium (or alloy) frames across all the sizes. Aluminium is a prudent choice for your smallest racers as they rip through frame sizes from mini to junior and into a expert frame. You're not trading off much in weight to a carbon frame and the finance minister might give you the go ahead for a full custom build based around an aluminium frame that's a little more budget friendly. When building these small customs, parts like wheels can travel up the frame sizes, so spend up on these. Solid investment in performance as they last.
Where's the chromoly we here you purists scream! Don't you worry about that Back-Flip Barry, brands like S&M and Cult are still punching out chromoly frames and we still dig it every time a custom hits us up to build them a custom CrMo frame race bike.
Whether it's a brand new build, or a frame swap for that growing grom, we have everything you need here LUXBMX with a range of BMX Racing Parts to kit out a new rig, or make sure your new frame has the right bottom bracket and headset to make sure that swap goes smoothly.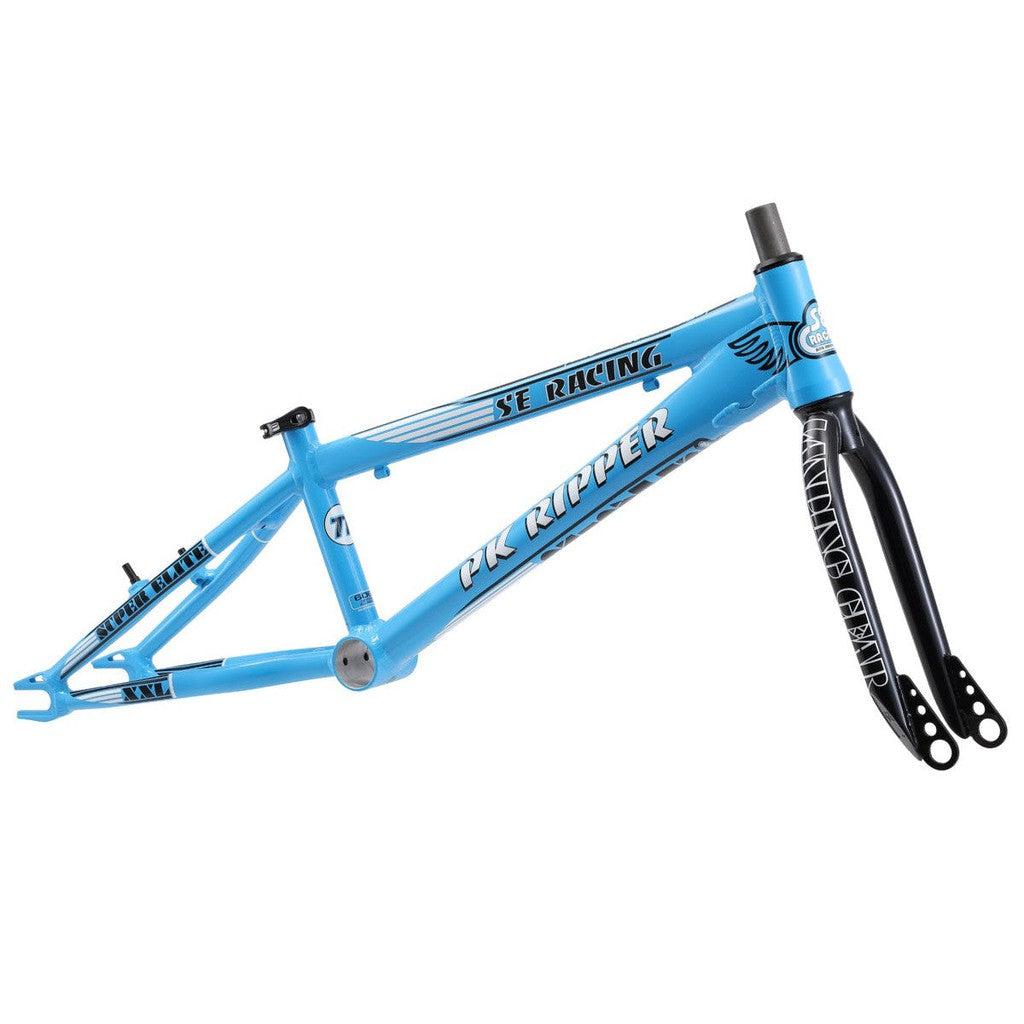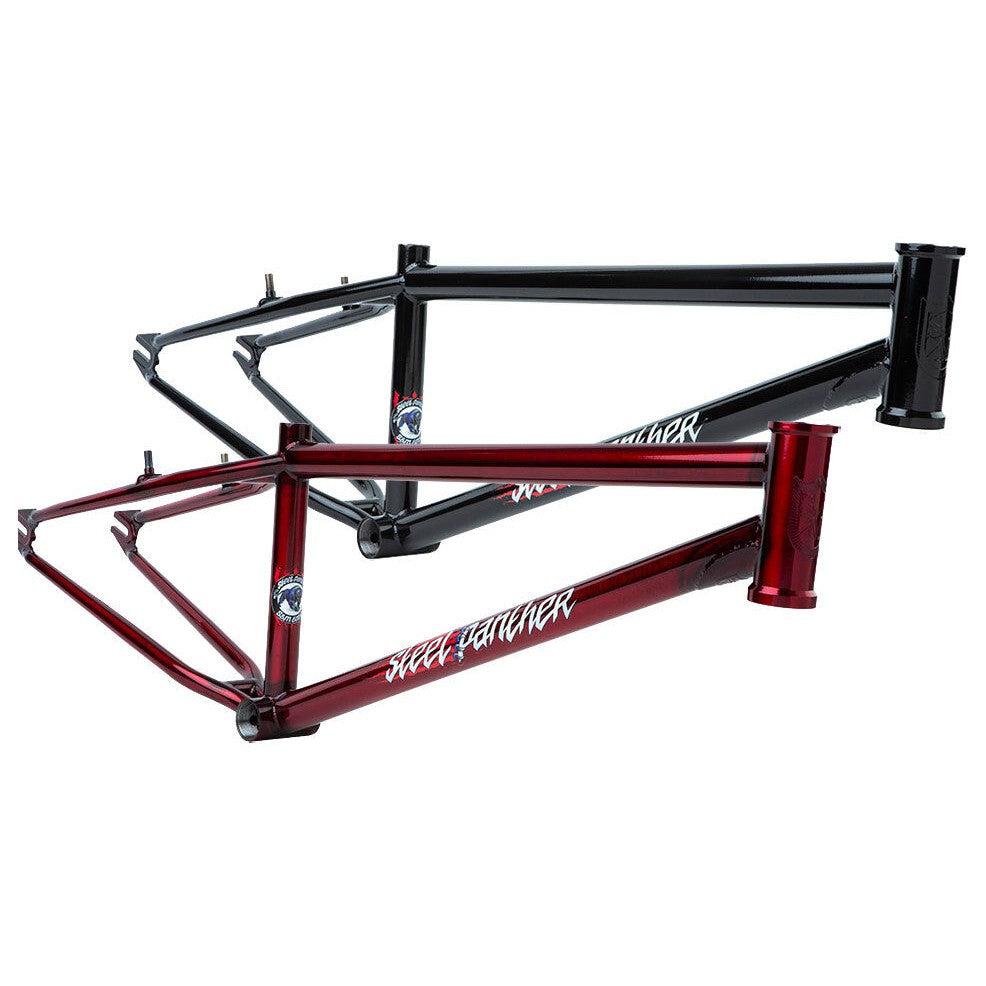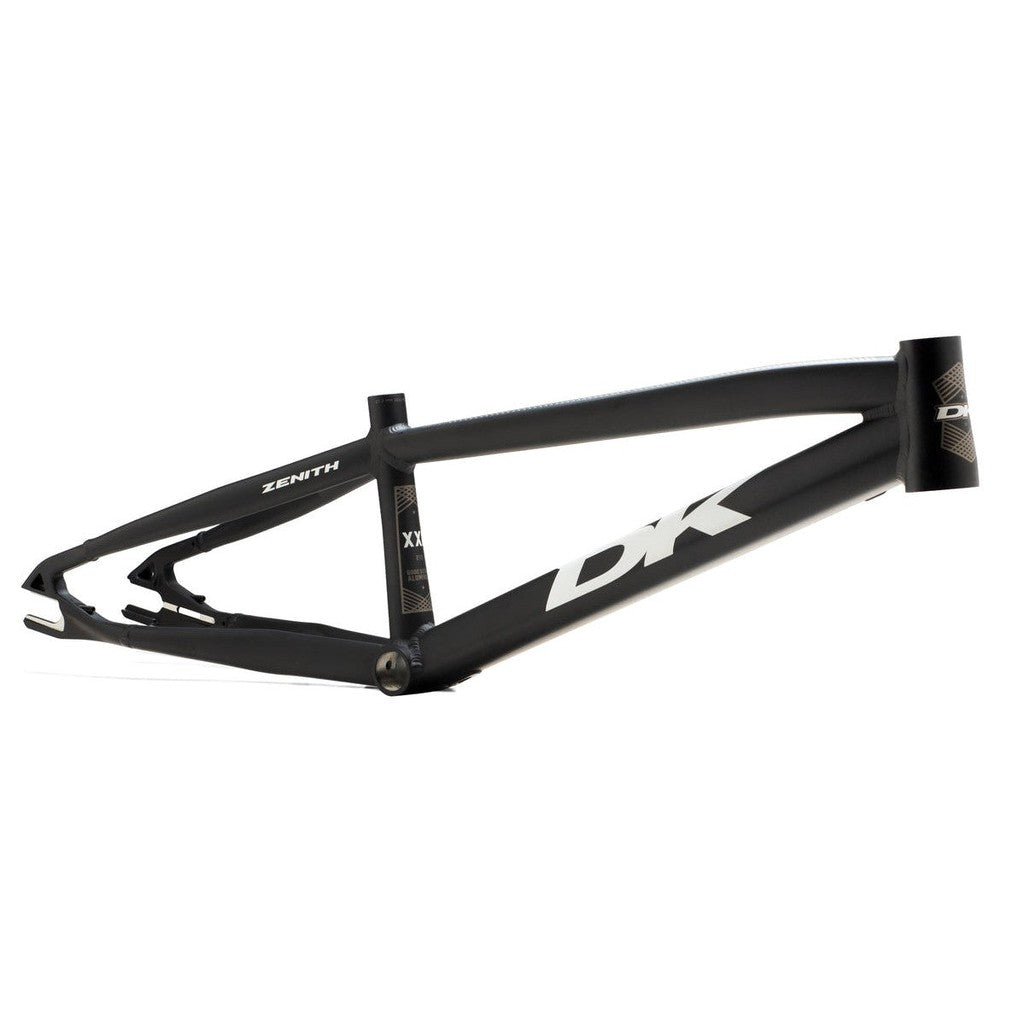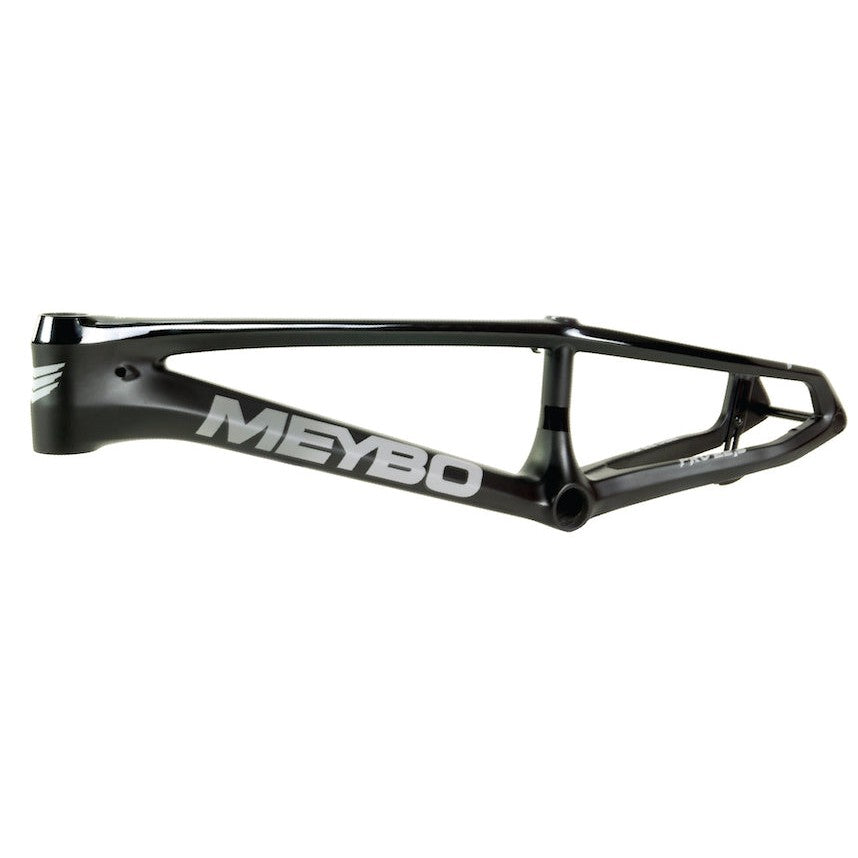 One of the first upgrades you might do after you've been racing your stock BMX race bike for a while is to replace the original frame with an aftermarket BMX race frame to save weight and to take advantage of more specific race geometry. The frames in this category are manufactured from more advanced materials like either a higher grade aluminium or the more exotic carbon fibre. Though you will still find good ol' Chromoly BMX race frames here as well. The sort of differences in these types of frames we stock are things like a longer top tube (the front end length of the bike), a lower bottom bracket to improve cornering stability and longer chainstays (the rear length of the bike).
BMX race frames like these here will also be stiffer, which adds to the performance by eliminating power lost through the frame flexing at the bottom bracket when pedalling out of the gate, all while aiding cornering stability and speed. What also adds to frame stiffness and strength is the use of the material carbon fibre. Carbon fibre BMX race frames are becoming more popular, seen as the standard at the national and international BMX racing level. 
Disc brake BMX race frames are becoming more popular as BMX racers seek to improve their braking feel. Not necessarily looking for outright braking power, disc brakes on BMX frames are more a design aesthetic, alongside the aforementioned desire for single-finger braking and finesse. With carbon fibre becoming more and more popular as a BMX frame material, internal brake cable/hose routing is usually a feature of these frames, giving them a nice clean look. Carbon fibre used to be an exotic material reserved for high-end road racing bikes, then trickling down to mountain bikes, and now you can find BMX race frames made from this highly sought after material. From Pro sized frames, down to the Junior sized frames, carbon fibre BMX race frames are lighter and stiffer than the equivalent aluminum like-for-like.