Colony
Shop Australia's largest range of Colony BMX. Colony BMX brand is the brainchild of the legendary Clint Millar, one of Australia's most accomplished riders and super nice guy. There was nothing better than seeing Clint ripping some super technical front brake manoeuvres and we are stoked to see him still tearing it up on the Colony ramps.
From the very beginning, Colony's goal has been to support the Australian BMX scene and to make innovative parts that are clean, simple and affordable. Today Colony BMX has an extensive range of BMX products including BMX Bikes, BMX Frames, BMX Forks, BMX Handlebars, BMX Wheels, BMX Hubs, BMX Rims and everything in between.
Some of the most notable products in the Colony BMX's lineup are the Colony Fantastic Plastic Pedals- a tried and true pedal with a long history, and the Colony Griplock Tyres - a trusty tyre available in a bunch of sweet colours and sizes.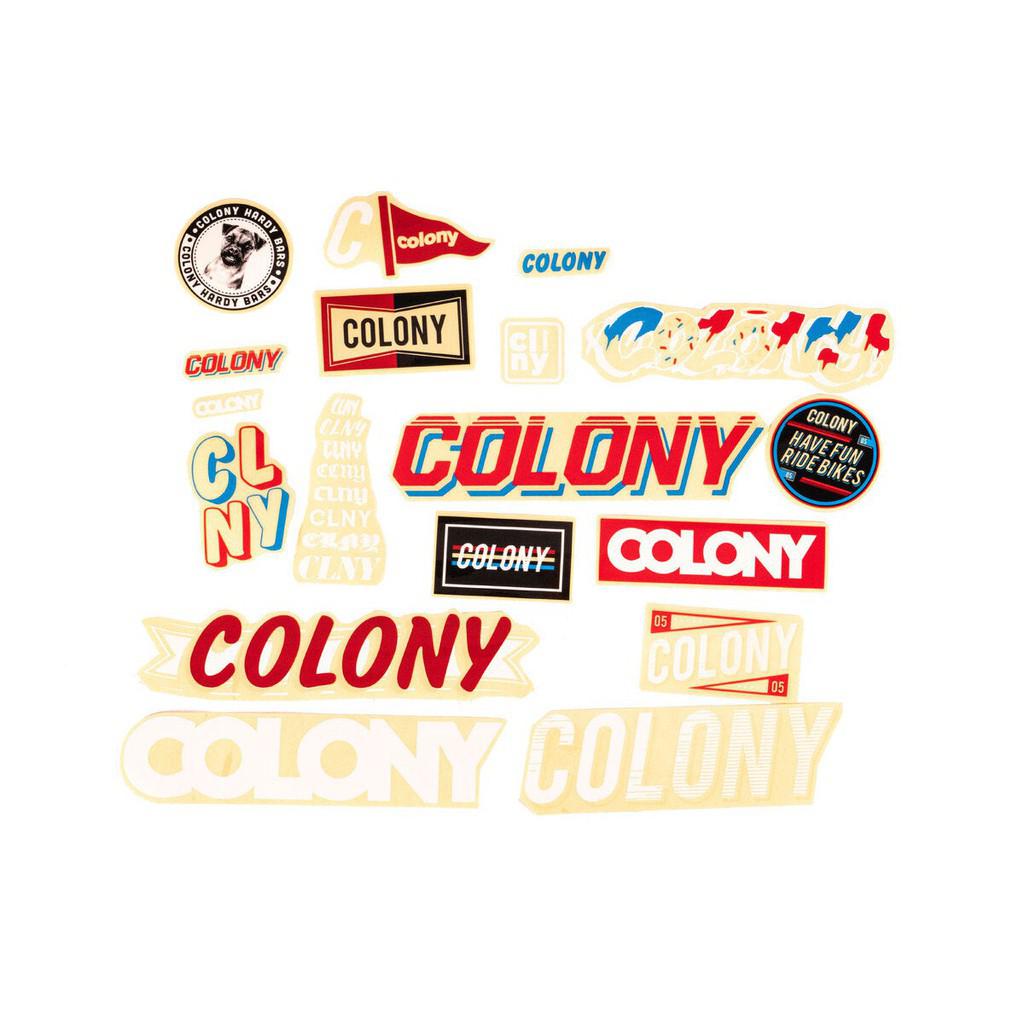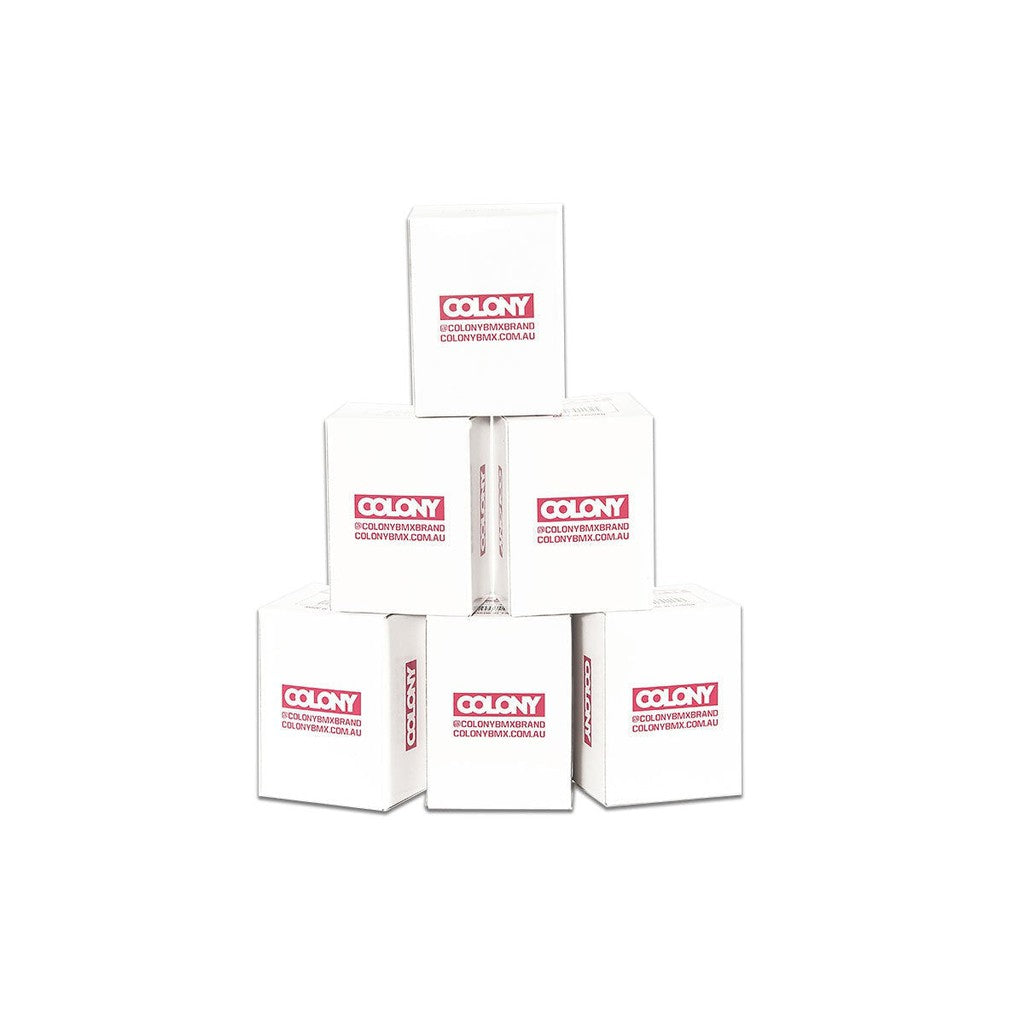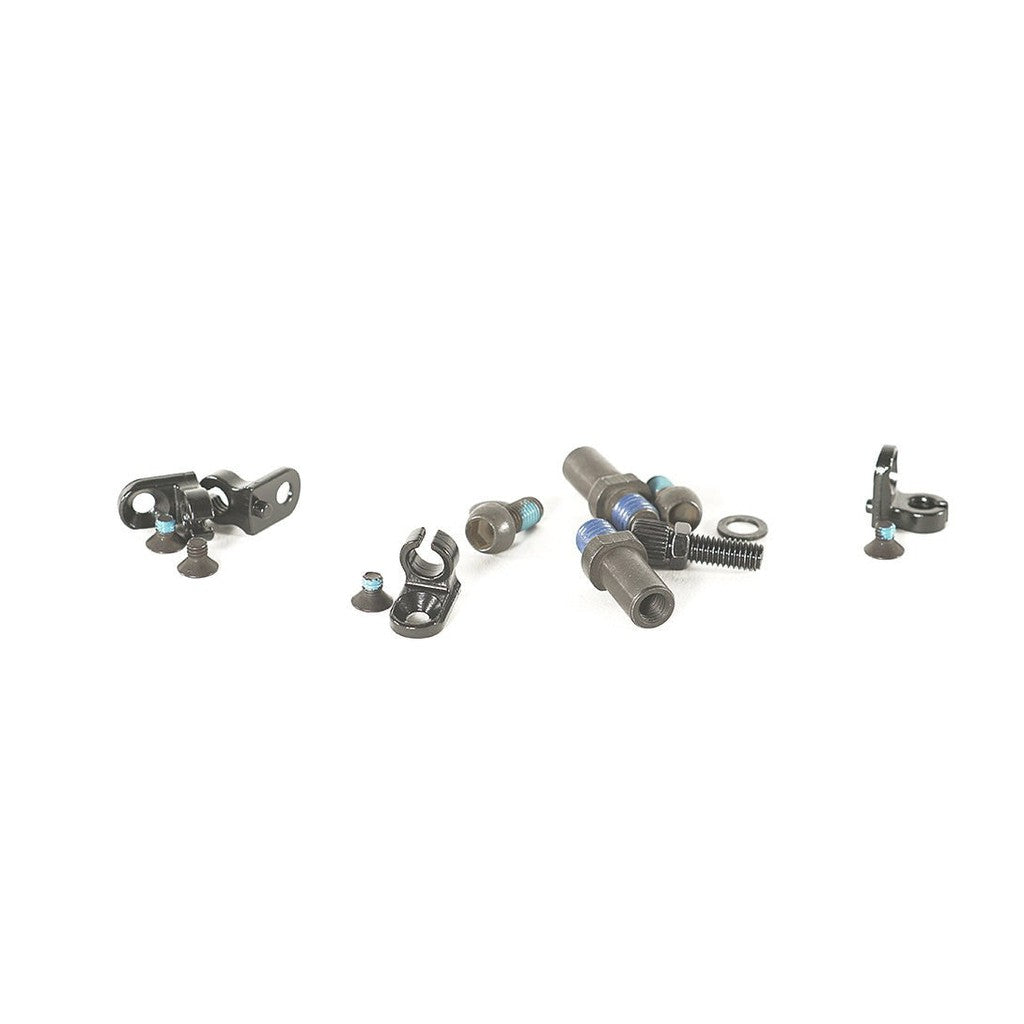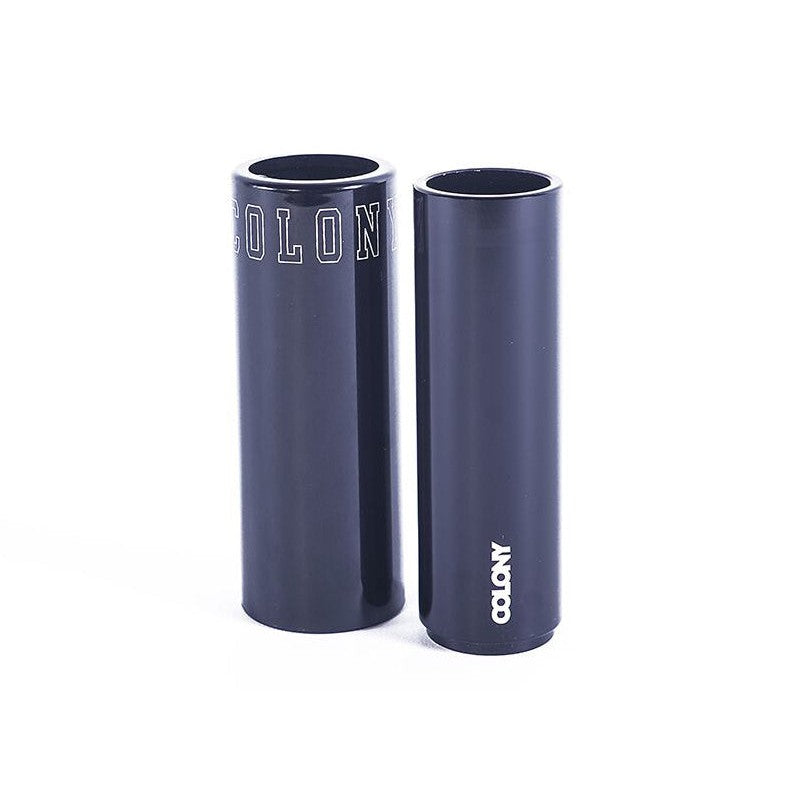 There are several reasons why you may want to consider buying a Colony BMX bike:
Quality: Colony BMX is known for their high-quality construction and attention to detail. They use premium materials and components, which ensures that their bikes are durable and long-lasting.
Performance: Colony BMX bikes are designed with the needs of riders in mind. They offer a smooth and responsive ride, making them suitable for freestyle riding.
Style: Colony BMX bikes have a distinct and recognisable look. They feature bold colours and graphics, which sets them apart from other BMX brands.
Reputation: Colony BMX has a good reputation in the BMX community for producing quality bikes. They have been a well respected brand for over two decades.
Range of options: Colony BMX also has been expanding its BMX bike range to include more budget friendly options, making their brand more accessible to a wider range of riders.
Ultimately, whether or not a Colony BMX bike is right for you will depend on your personal preferences, riding style, and budget. It's always a good idea to compare different models, and compare them to other brands before making a decision.
You may be asking yourself - is Colony BMX a good brand? Well it's hard to rock up to a skatepark here in Australia and not see any Colony parts on any of the bikes there, which is a true testament to their quality, value and styling. If you are in the market for some trusty parts at an affordable price point, then you need to deck your bike out with some Colony BMX gear.