Hubs
Hubs are a fundamental part of a BMX Bike's operation. They connect the Frame, Forks and Chain to the Spokes and Rims and are essential for putting down the power needed to crank full pin at a quarter or kicker. Hubs come in Front and Rear specific and either a Freecoaster or a Cassette on the rear. If you are itching to grind some ledges and rails on your bike, you must invest in some quality Hub Guards to ensure you are protecting your hubs as much as you can. While you are here you may as well have a geez at some Pegs too!
---
Can't decide on which BMX hubs are the right ones for your bike? How about reading our BMX hub Buyers Guide here.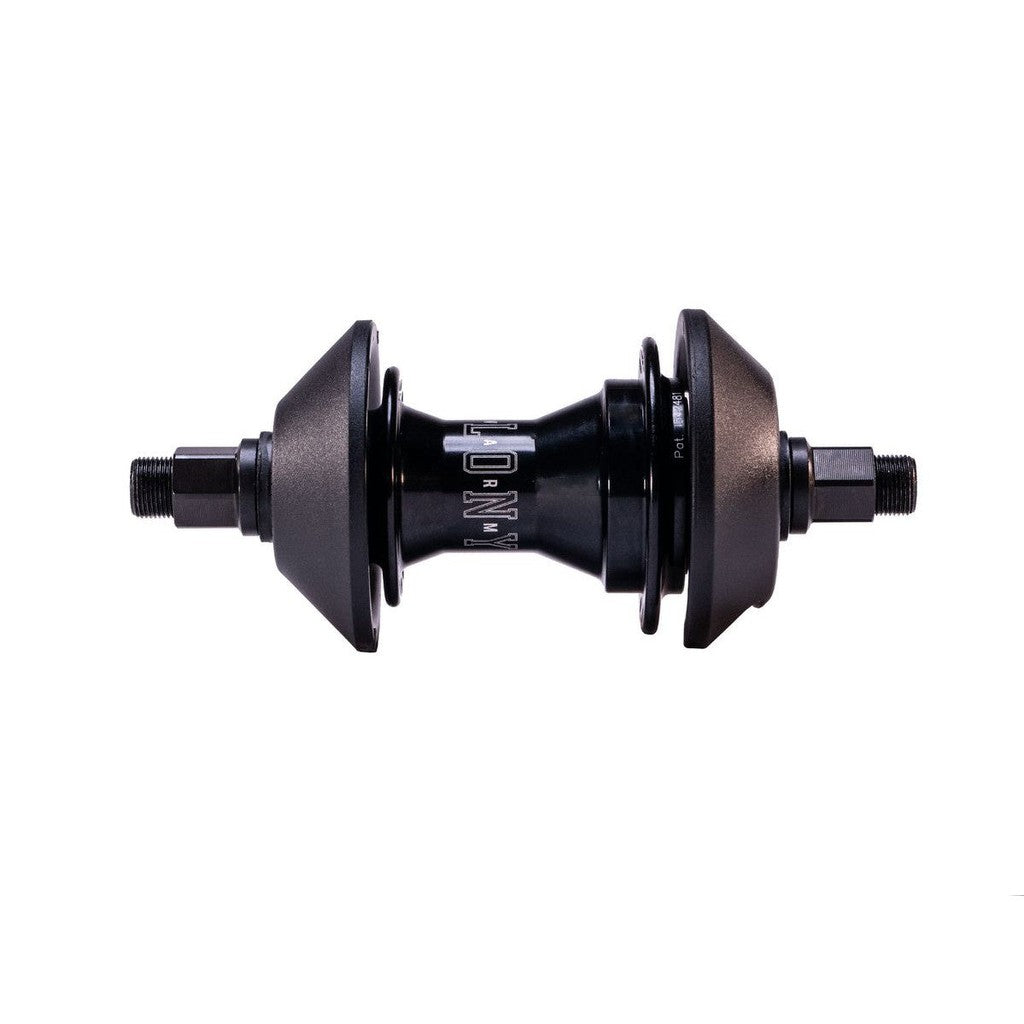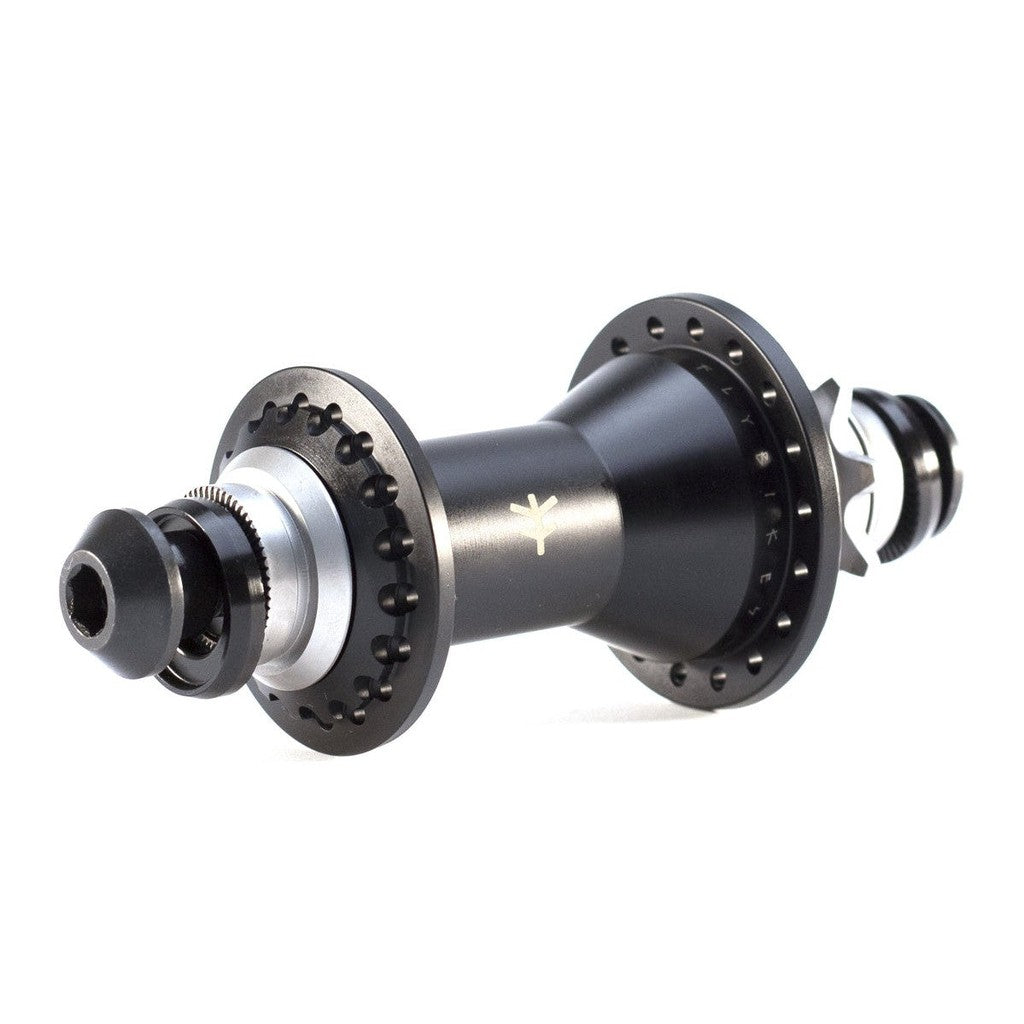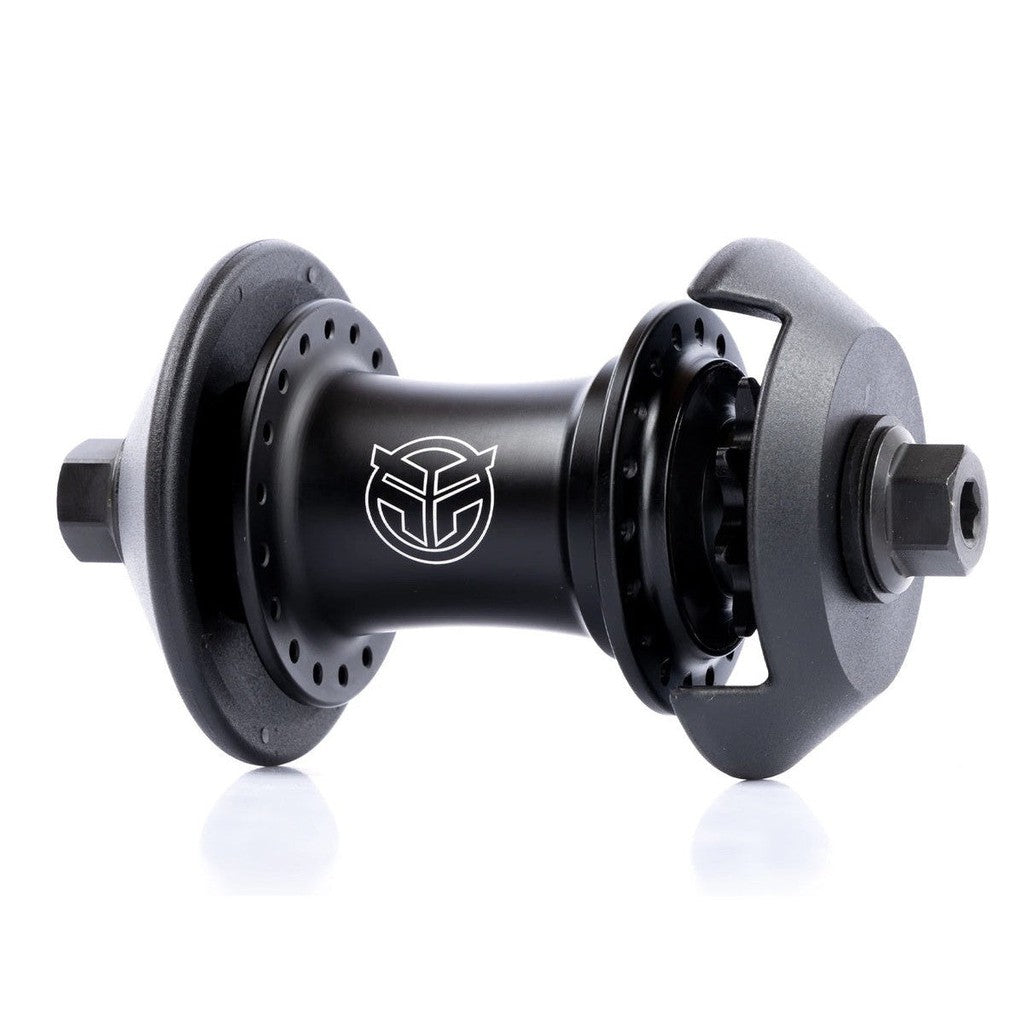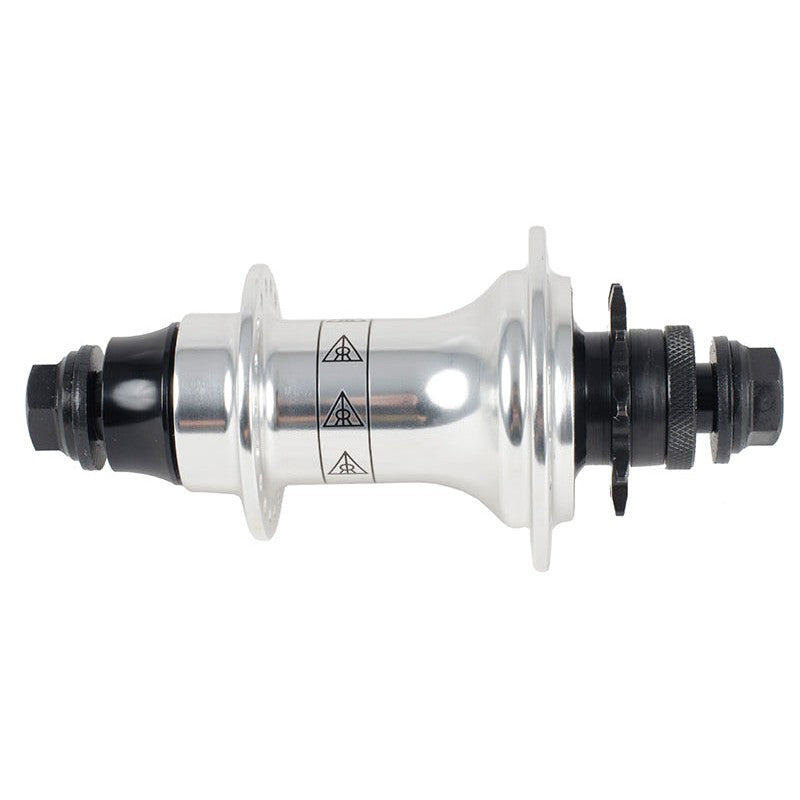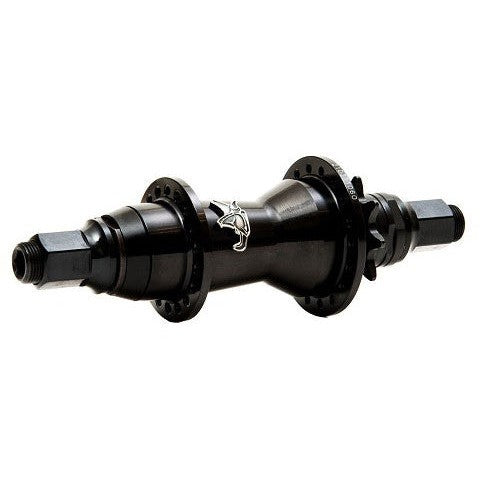 Freestyle BMX hubs are a crucial component of any BMX bike, as they provide the connection between the bike's wheels and frame. The hubs play a critical role in determining the bike's overall performance and handling, particularly for freestyle riding.
Front BMX hubs are typically smaller and lighter than rear hubs. They also have a simpler design, with fewer moving parts. However, they still need to be durable enough to handle the stresses of freestyle riding. Front hubs come in two types: traditional bolt-on hubs (Male Axle) and more modern front hub designs with female axles.
Rear BMX hubs come in two main types: cassette and freecoaster. Cassette hubs use a system of springs and pawls to provide power to the rear wheel. This design allows for quick engagement and a direct power transfer, which is ideal for technical riding and jumps.
Freecoaster hubs, on the other hand, use a clutch system to provide power to the rear wheel. This design allows the rider to roll backwards without engaging the wheel, which can be useful for certain tricks and maneuvers. Freecoaster hubs also offer a smoother ride and can make it easier to roll out of certain tricks, as there is less resistance when rolling backward. However, they are generally heavier than cassette hubs and may have a slower engagement time.
When choosing a BMX hub, it's important to consider factors such as weight, durability, engagement time, and compatibility with your bike's frame and other components. Some popular brands of BMX hubs include Profile Racing, Odyssey, and Wethepeople.